Kia Soul comes from South Korean Giant, Kia Motors. Kia Soul used to come in all electric model as well, with one been available for 2021 model along with gasoline powered model as well. They are available in either 1.6L or a 2.0L 4-cylinder trim.
The most miles per gallon comes from a 2.0L 4-cylinder automatic model called Kia Soul Eco dynamics, which pulls out a combined mileage of 31 mpg (miles per gallon) with 29 on city and 35 on highways. The normal 2.0L 4-cylinder automatic Soul brings about combined mileage of 30 mpg (28 city and 33 highway). Then there is a 1.6L turbo 4-cylinder automatic Soul, bringing in about an average of 29 mpg combined (27 highway 32 highway). The most inefficient of the bunch is the 2.0L 4-cylinder manual Soul, raking about 27 mpg combined mileage (25 city, 31 highway).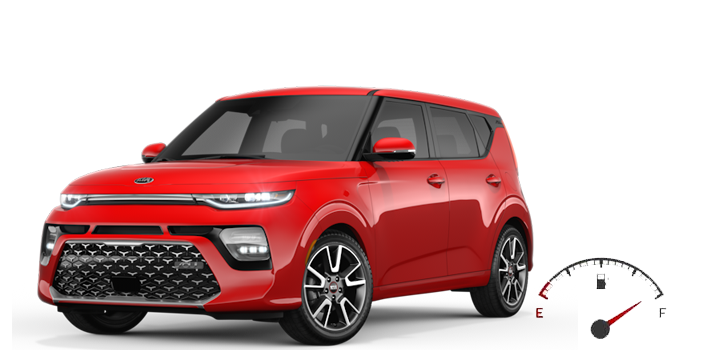 The highest a Kia Soul can go on a full tank of gas (14.3 Gallon) is 443 miles on the Eco Dynamics, while the most gas guzzler (2.0L Manual) has a combined range of 386 miles before requiring to fill up the tank.
The competitions for Kia Soul are Hyundai Veloster, Honda HR-V and Jeep Renegade. Out of all, only Jeep Renegade comes in a 4WD option, Honda HR-V with AWD option. Kia Soul brings about the most miles per gallon, Veloster with the most options. All of these vehicles bring a lot to the table, with very marginal differences between each other.
Kia Soul vs Rivals: Specifications and Fuel Economy (in mpg)
Kia Soul
Hyundai Veloster
Honda HR-V
Jeep Renegade
EV 114 MPGe combined

127 city, 101 highway

None
None
None
FWD 4 Cylinder 2.0L

Eco Dynamics

31 mpg combined

29 city, 35 highway

FWD 4 Cylinder 1.6L Turbo

Automatic/Manual

30/29 mpg combined

28/26 city, 34/33 highway

FWD 4 Cylinder 1.8L

30 mpg combined

28 city, 34 highway

2/4WD 4 Cylinder 1.3L

Turbo

27/26 mpg combined

24/23city, 32/29highway

FWD 4 Cylinder 2.0L

Automatic/Manual

30/27 mpg combined

28/25 city, 33/31 highway

FWD 4 Cylinder 2.0L

Automatic/Manual

30/28 mpg combined

27/25 city, 34/33 highway

AWD 4 Cylinder 1.8L

29 mpg combined

27 city, 31 highway

2/4WD 4 Cylinder 2.4L

25/24 mpg combined

22/21 city, 30/29 highway

FWD 4 Cylinder 1.6L

Turbo

29 mpg combined

27 city, 32 highway

FWD 4 Cylinder 2.0L N Turbo

Manual/Automatic

25/22 mpg combined

22/20 city, 28/27 highway

AWD 4 Cylinder 1.8L

28 mpg combined

26 city, 31 highway

4WD 4 Cylinder 1.3L

Trailhawk Turbo

24 mpg combined

22 city, 27 highway
Kia Soul
Kia Soul has been in production since 2008, after being debuted in 2008 Paris Motor Show. With its distinctive boxy design and a roomy cabin, it sure stands out in a crowd of subcompact SUV segment. It is powered by either a 1.6L turbo 4-cylinder engine or a regular 2.0L 4-cylinder engine. Soul doesn't have a hybrid option. There are various features available on various trims of the vehicle such as Apple CarPlay and Android Auto with either 7.0- or 10.3-inch display. Higher up models include satellite navigation, real time traffic monitoring. Kia doesn't offer standard driver-assistance technology, but have a few features standards. They are forward collision warning, emergency braking, lane departure warning, lane keeping assist and adaptive cruise control.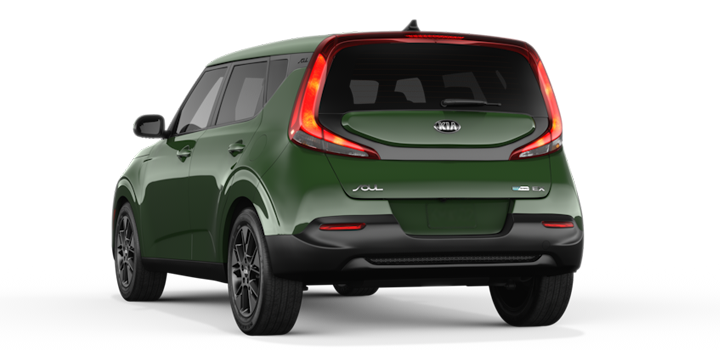 As of May 2021, the price of gas-powered Kia soul starts from $18,765 to $28.825 according to the trims while all electric Soul EV starts from $35,000 to $38,000 in USA. In the UK, only the electric version is available at £33,795. The electric version gets incentives and price cuts in the UK.
Specifications of Kia Soul
There is an all-electric version of Soul as well, which is sourced from the Kia Niro, which brings the power of 201 hp electric motor with a range of 243 miles per charge. It's a 64-kWh battery. Moving over to the gasoline powered engines, the 1.6L turbo 4-cylinder engine gets to a comfortable power of 201 hp and 195 lb.-ft. of torque, while the 2.0L naturally aspirated 4-cylinder gets 147 hp and 132 lb.-ft. of torque. The base 2.0L engine is enough for daily commute with leisurely acceleration. For buyers with more power requirement, the 1.6L turbo engine with better acceleration is the choice. All of the models are front wheel drive, with no option of all wheel drive system.
Specification Items
Details
Model
Soul
Engine Fuel Type
Gasoline/ Electric
Displacement
1.6L/ 2.0L
Cylinder
Inline 4 cylinder
Drive System
FWD
Transmission
DCT/ CVT
Turning radius
34.8 feet
Ground Clearance
6.7
Maximum Power (hp/rpm)
201 @ 6000 (1.6L) / 147 @6200 (2.0)
Maximum Torque

(lb.-ft/rpm)

195 @ 1500 (1.6L) / 132 @4500 (2.0)
Seating Capacity
5
Fuel Tank Capacity (gal)
14.3
Cargo volume
24 cu ft
Weight (lb.)
2844
Wheelbase (inch)
102.4
Dimension (L*W*H)
165.2*70.9*63
The features and powers are not a head turner in any segment, but being pocket friendly and a great day to day lifestyle care makes Kia Soul a good car to be on the road but not racing down the track or a highway. The mileage is decent, but could be better. The safety features are okay, but could do with some additions. This lacks the AWD and has a very small ground clearance. But the price is solid, for a compact SUV with great affordability and personality.
This review on Kia Soul mpg, fuel economy or gas mileage along with features, specifications and rivals was submitted by Shishir P. on May 2021.